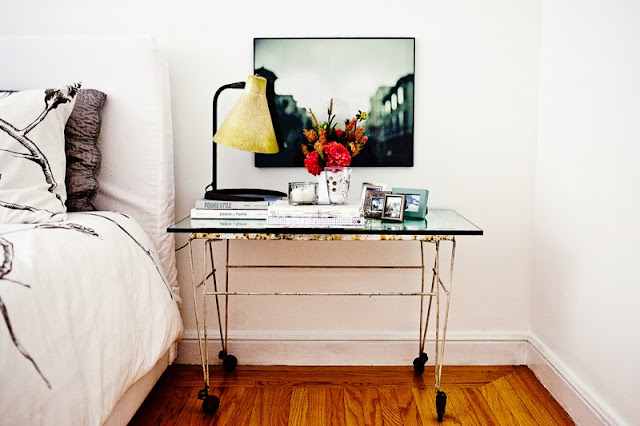 Är precis i början av en intensiv jobbvecka och dras till bilder av lugna sovrum av någon konstig anledning? I detta rummet gillar jag
framförallt ljuset i kombination med de mörkare detaljerna och de finfina fåglarna på lakanen.
I
'm just starting a pretty busy week and are drawn to calm bedrooms, like this one, for some reason? I like the light together with the darker details, and the bedlinen with the birds.
/Hanna