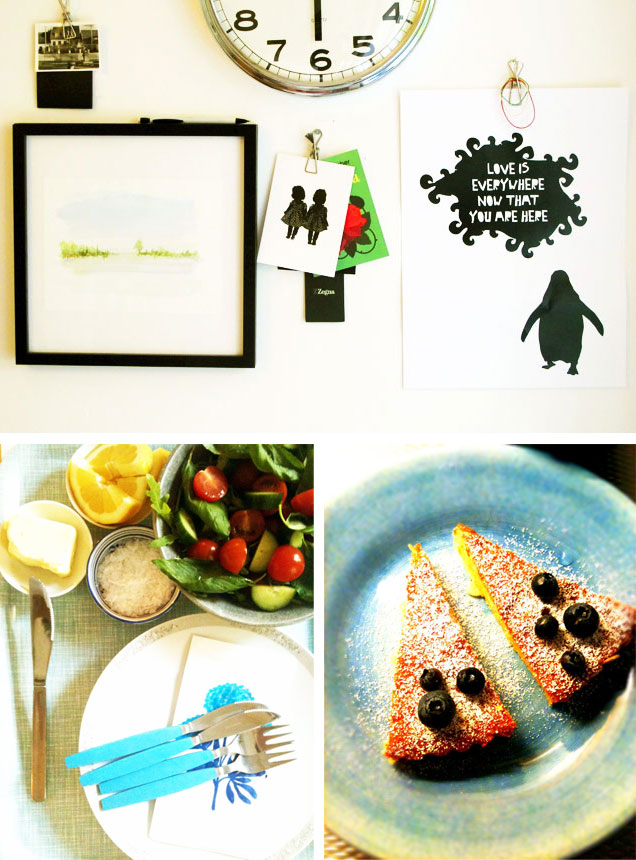 Bilder: DoYouFancyThis
Lite blandat från kameran; 1.
Min nyvunna poster
med pingvinen
samsas fint med de andra på köksväggen, 2. en bricka med sommarmat och 3. min födelsedags-mazarin-tårta med blåbär! Mums!
A mix of photos from the camera; 1. My newly won poster, the one with the penguin is looking good with the others on my kitchen wall, 2. a summer meal and 3. my birthday almond cake with blueberries! Yummy!
/Hanna