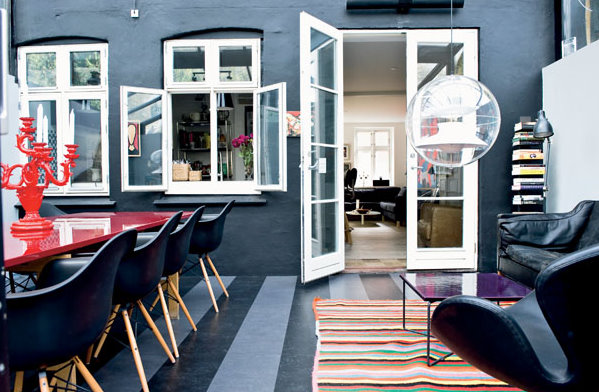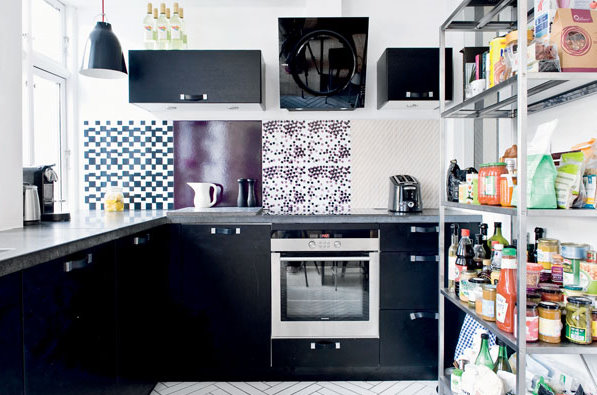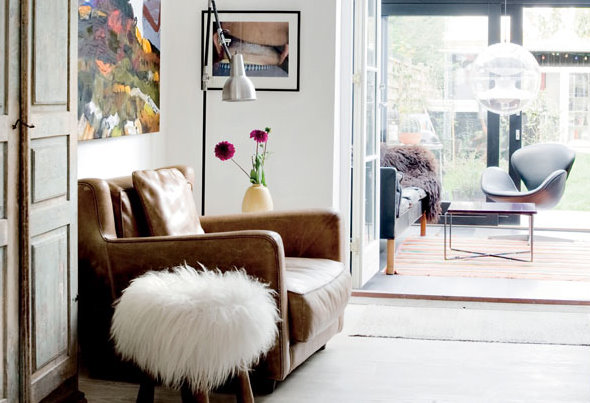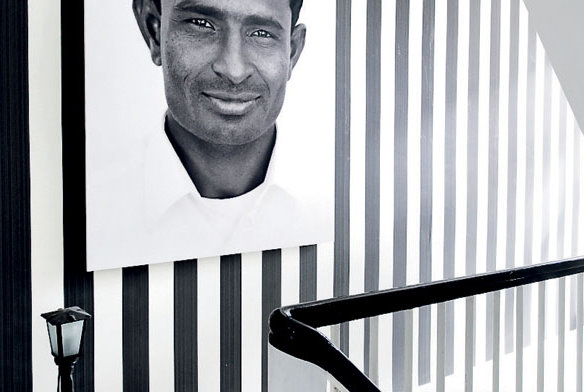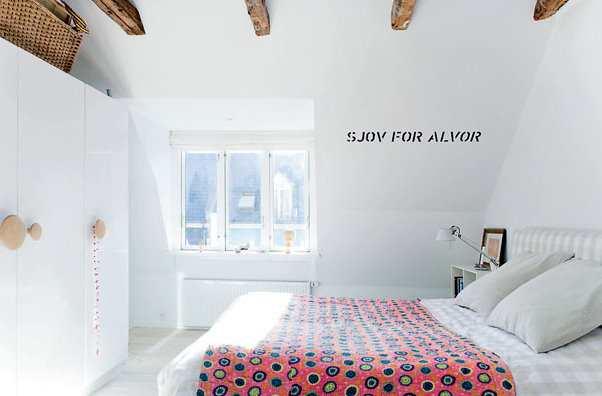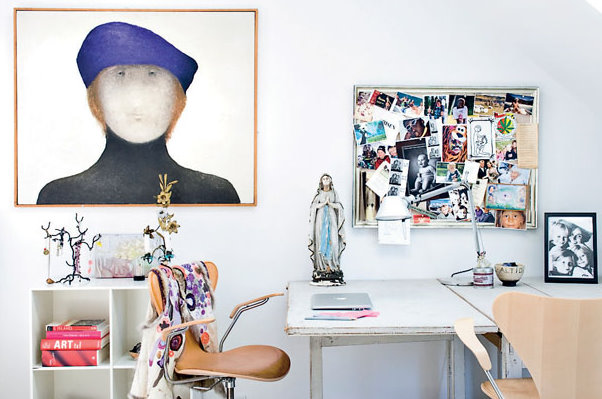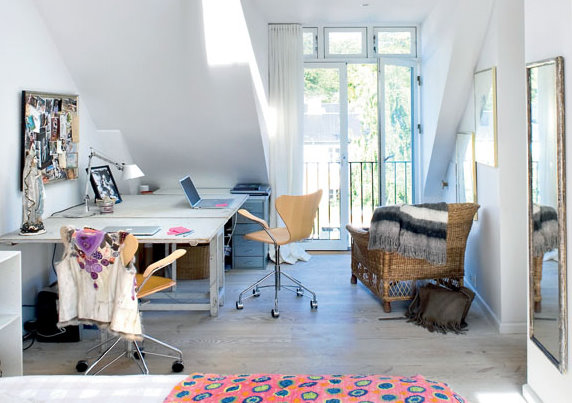 Ägnar måndagskvällen åt att drömma mig bort till snygga lägenheter, denna från danska
Femina
 beskrivs som en urban Villa Villekulla. Har sett den runt om i bloggvärlden redan, men kunde inte låta bli att publicera den här med. Jag gillar särskilt det färgglada sängöverkastet, fiskbensgolven i badrummet och köket samt arbetshörnan med det snygga klaffbordet. Kanske borde pyssla ihop en moodboard någon dag?
I'm spending this Monday dreaming about lovely apartments. Like this one, found in Danish magazine
Femina
. I like the floors in the kitchen and bathroom, the colorfull beadspread plus the nice table in the bedroom.
/Kajsa