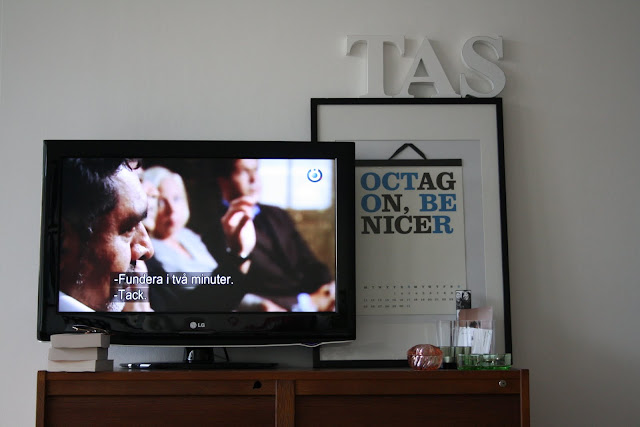 Visste ni att Alvar Aaltos fina vaser, som står till höger här på bänken, är inspirerade av en samekvinnas kjol?
Spenderar mer än gärna regniga semesterdagar framför teven (brittiska Dragons den är en storfavorit), men man blir ruskigt sugen på att möblera om och förnya efter några slappa och aktivitetslösa dagar. Kanske borde hänga lite tavlor som står och väntar?
I love to watch TV during rainy days (especially Dragons den), although I always start thinking about the next home decorating project that could be done here when staying unactivated for too long. Maybe some new paintings and posters?
/Kajsa