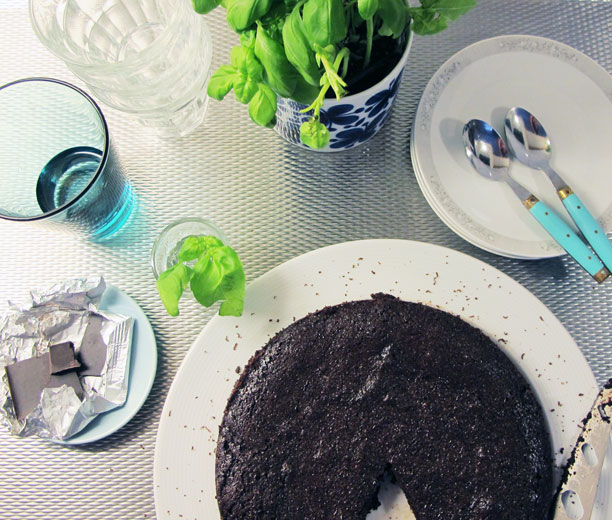 Om du precis som jag är ruskigt förtjust i söta och chokladiga godsaker, men med en nypa salt i? Då ska du inte missa lakritspulver! Luktar och smakar ungefär som mald Lakrisal och ger en härlig smak av saltlakrits. Jag provade att blanda i lite i en kladdkaka igår. Den var god. Och snart slut!
Lakritskladdkaka
150 gram smör
3 msk lakritspulver
3 st ägg
3 dl strösocker
2 msk mörkt muscavadosocker eller sirap
2 dl vetemjöl
6 msk kakao
1. Sätt ugnen på 175 grader
2. Blanda alla ingredienserna
3. Håll smeten i en smörad form
4. Sätt in i ugnen 20 - 25 min
If you, just as I am, are blessed with a sweeth tooth but also with a salty one? You just have to try liquorice powder! It has the same consistency as cocoa powder but it tastes and smells of real salty liquorice. I put some in a chocolate mud cake yesterday and it was delicious! E-mail me for a translation of the recipe.
/Hanna