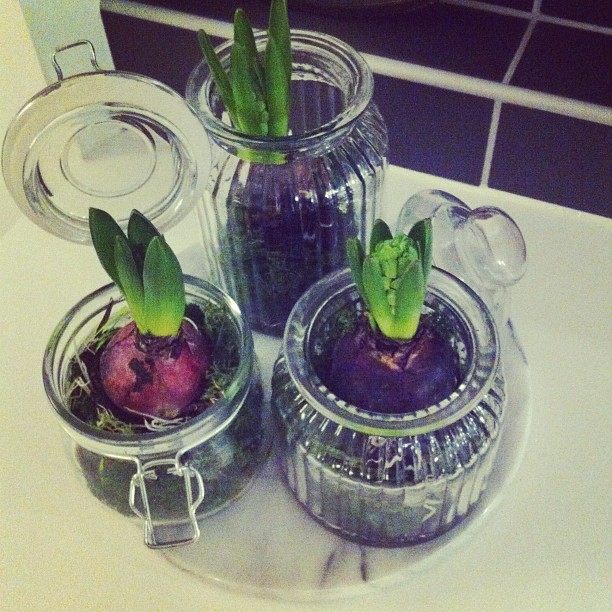 Marmorfat från loppis, resterande köpt på stormaknad.
Till och med jag har adventspysslat och lagt upp resultatet på Instagram, annars har det ju inte hänt. Jag är inte så pysslig av mig men det blev några hyacinter med mossa i olika glasburkar. Väldigt lagom enkelt!
I made my home a bit more cosy for the first weekend of advent, just placed some hyacinths in glass jars that I bought in the grocery store. The marble plate is from a flea market.
/Kajsa