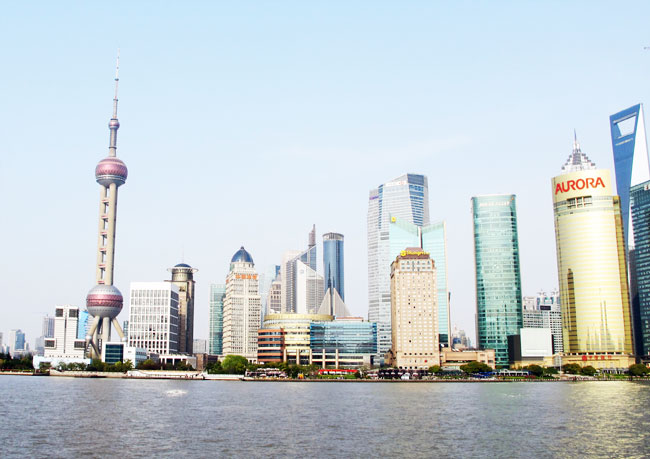 Shanghais skyline sett från The Bund.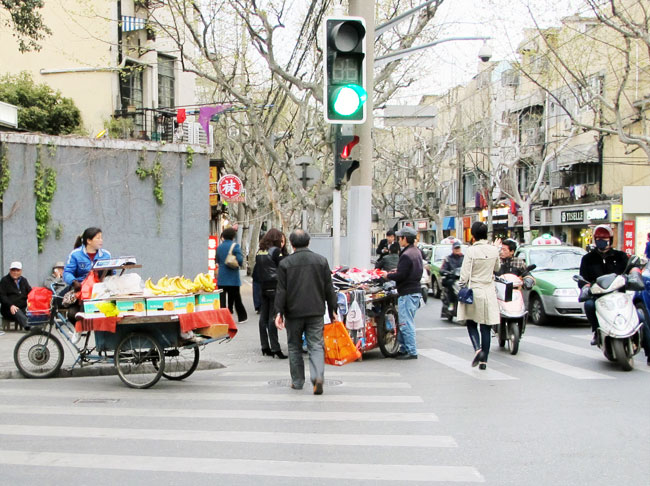 En gatukorsning i de franska kvarteren, "Grönt betyder inte alltid grönt".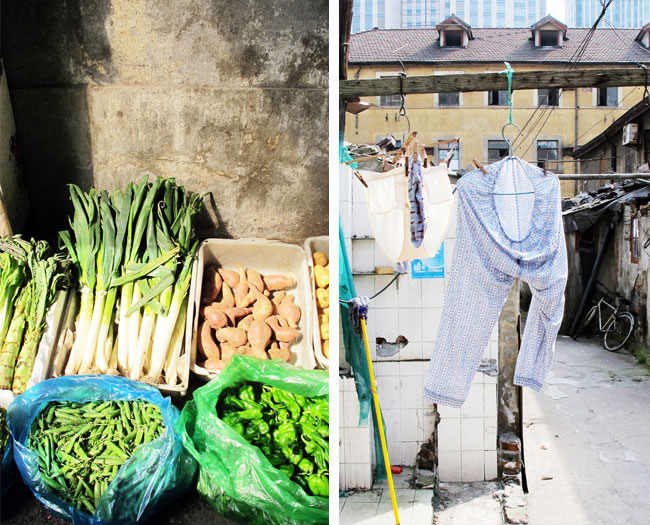 Grönsaksförsäljning på en liten tvärgata och kläder som hängts ut i solen för att fördriva onda andar.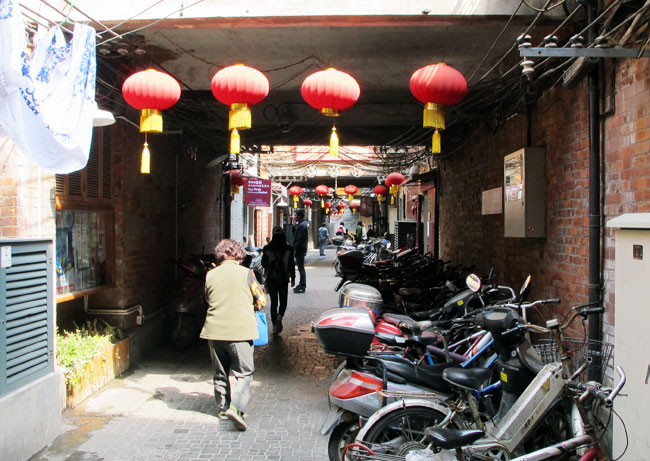 En mysig gata med kinesiska lyktor, i området Tianzifang.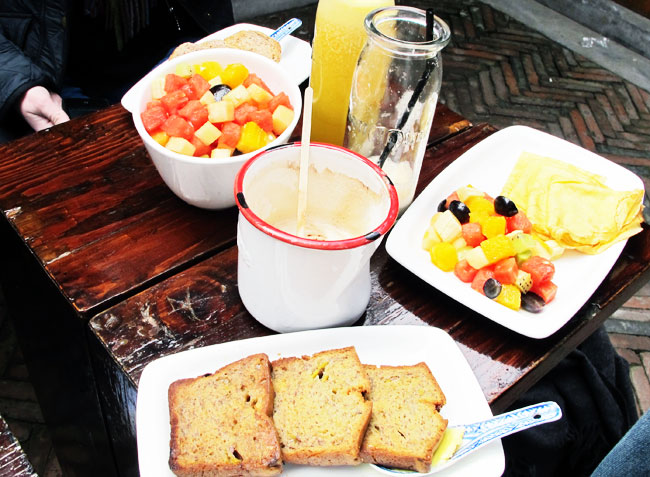 Där man även hittar fantastiska frukoststället Kommune. Ja, men ni ser ju!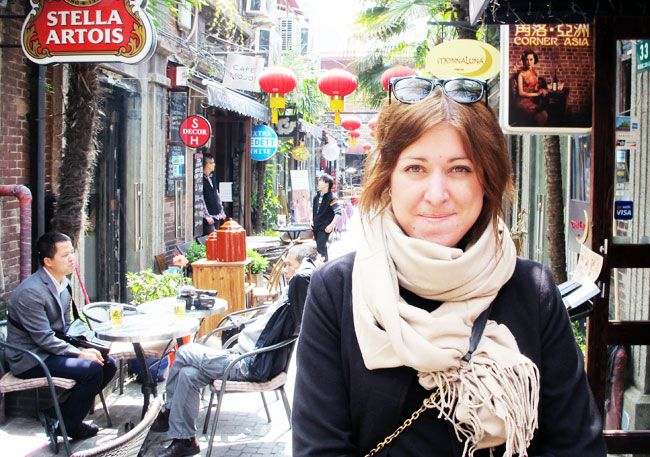 Här står ju jag!
Nya Shanghai under uppbyggnad mot en nyuppbyggd del i gammal stil.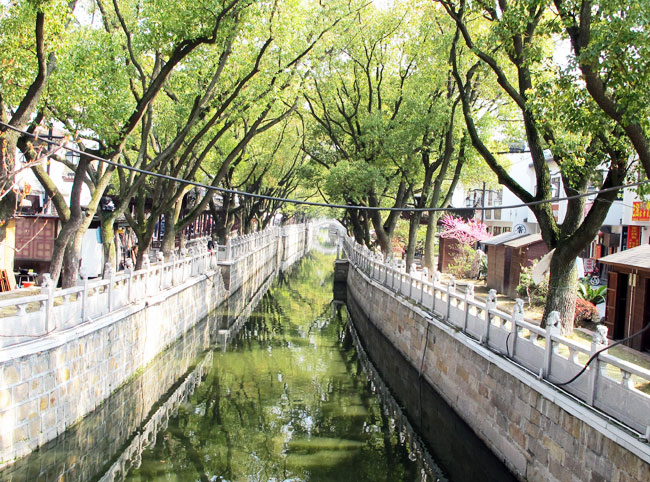 Vi gjorde en dagsutflykt till Anting, där våren visade sig från sin bästa sida.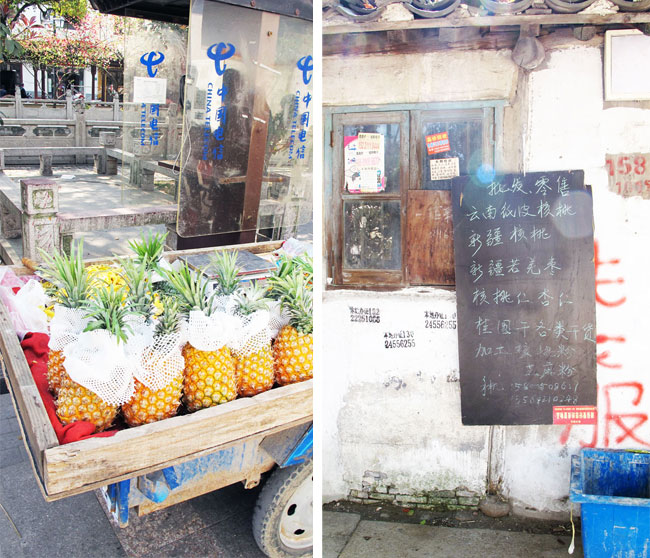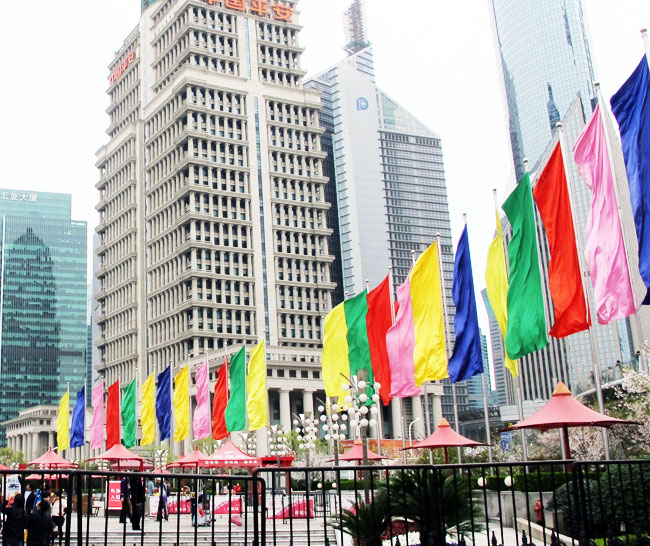 Tillbaka i Shanghai, bland skyskraporna på Pudong-sidan.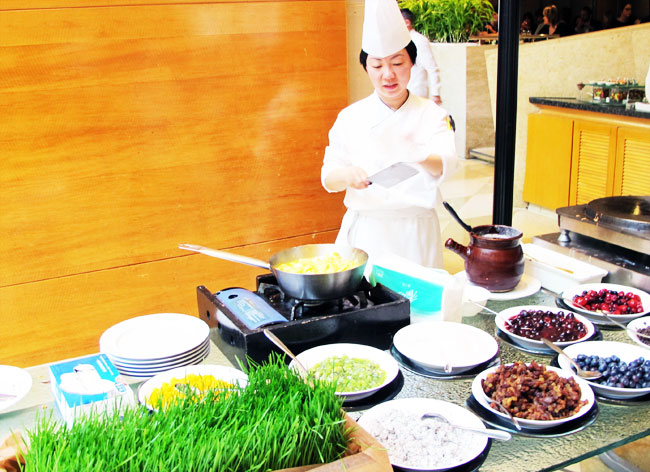 Crepes och omelett kunde beställas här, under champagnebrunchen på Westin Hotel.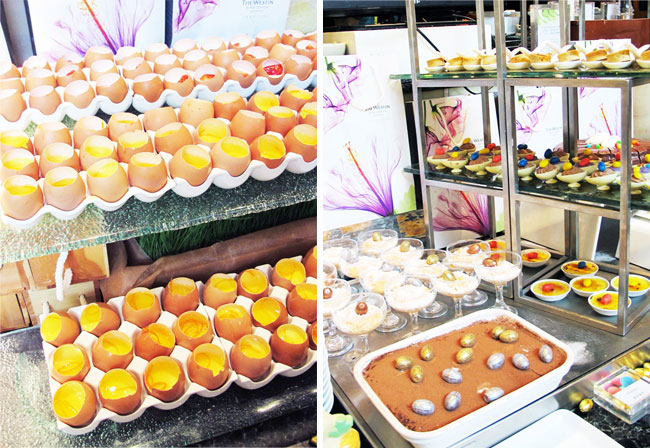 Som även hade en fantastisk dessertbuffé med påsktema (det är pannacotta i äggskalen!)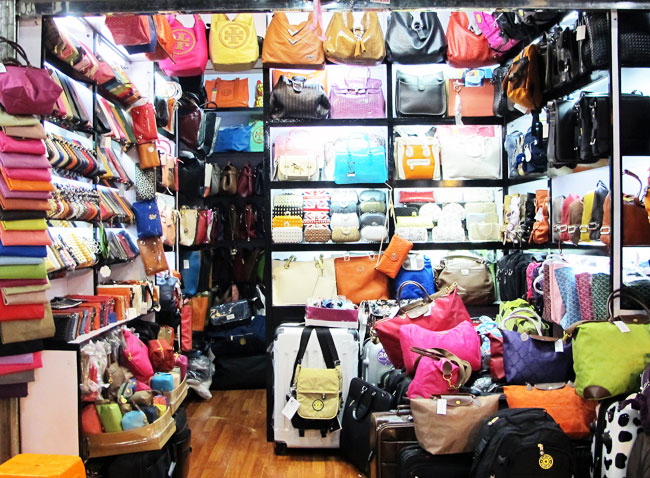 På en av de många marknaderna runtom i staden.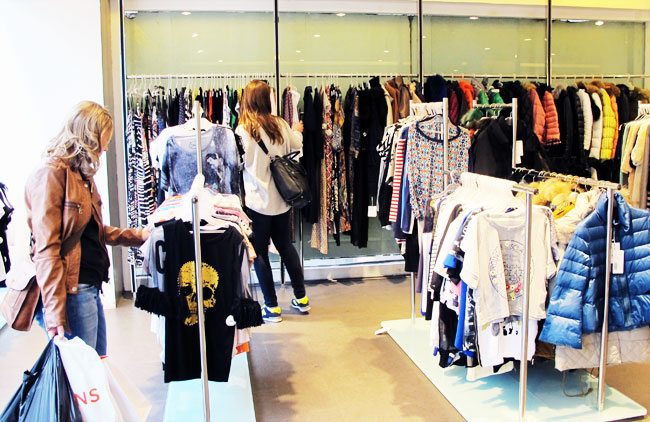 Shopping gjordes även i vanliga butiker - här Starplace.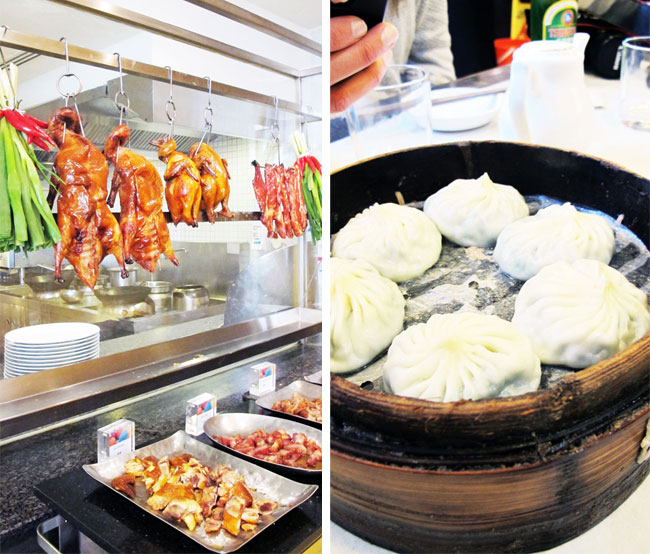 Traditionella rätter - pekinganka och dumplings.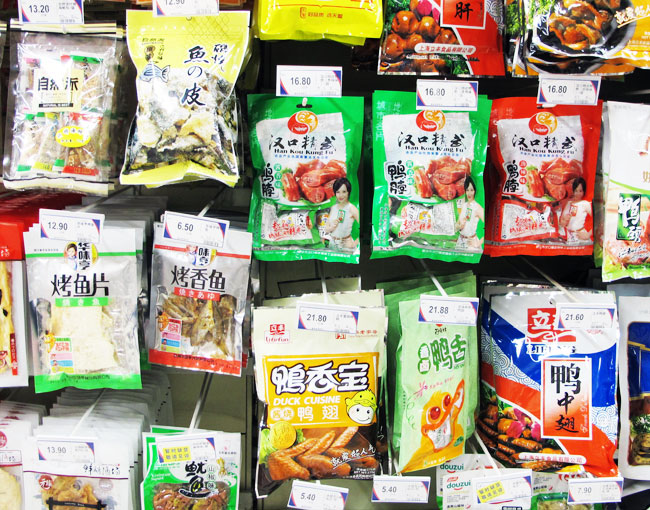 Och så fastnade jag framför godishyllan i livsmedelsbutiken - något med anka kanske?
Looking down.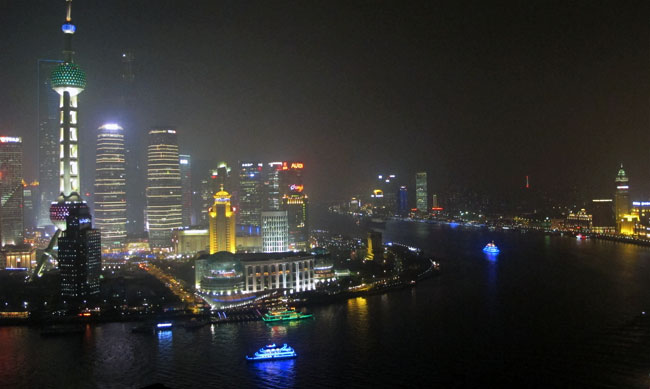 Shanghai by night!
En snabb summering i 18 bilder fick det bli. För det finns fler, kan jag lova! Shanghai är en underbar, om än förvirrande och omtumlande storstad som på många sätt påminner om New York. Här bor över 19 miljoner dock, så den är ju en bra bit större än sin västerländska tvilling. Din resa till Shanghai, eller till Kina överhuvudtaget underlättas med en medresenär som kan språket och vet hur man tar sig runt (och framförallt vart man skall åka - Tack
Emma
!), men har du inte privilegiet med en privat guide är ett tips att spara på visitkort från ställen dit du vill åka eller har varit, att visa taxichaufförerna som gärna vill ha adressen skriven i kinesiska tecken. Åh, jag vill tillbaka snart igen!
A quick summary in 18 pictures. Because there are a lot more pictures, I tell you! Shanghai is a big and wonderful, but sometimes confusing city. It's similar to New York but a lot bigger, with it's over 19 millions citizens. If you want to go here I recommend you to travel with someone who speaks Chinese, like we did (thanks Emma!), and knows the way around town. Another tip is to collect business cards from places you want to revisit to show the taxi drivers. They often need the address in Chinese. I want to go back!
/Hanna